"Waiting for Autumn is a warm and revealing book about personal transformation. Its narrative reveals the honesty of one who has really walked the path of forgiveness and divine connection and found the rewards of intuition, mission, and synchronistic flow. This book will speak to everyone."


- James Redfield, the author of The Celestine Prophecy
Enter your email address below to download the first three chapters of Waiting for Autumn. There is no cost for these chapters and we will automatically enter you to win the Metaphysical Spa Weekend when you download them. We'll also add you to Scott's free newsletter so you can find out more about his future books and contests.


Everyone that downloads the first three chapters of Waiting for Autumn is automatically entered to win a Metaphysical Spa Weekend in Ashland, Oregon.

| | |
| --- | --- |
| | GRAND PRIZE: Metaphysical Spa Weekend for Two in Ashland, Oregon - Experience the magical town where Waiting for Autumn is based, with airfare for two from anywhere in the continental U.S., a two night stay at the historic Ashland Springs Hotel, a massage and Reiki sesson for two at Chozu Bath & Tea Gardens, two tickets to a play from Oregon Shakespeare Festival, dinner at Dragonfly Cafe and Gardens and a $50 gift certificate from Soundpeace. ($2,000 value) |

PS: The complete Waiting for Autumn book is available as a hardcover from your local bookseller or from one of the below on-line retailers:


When you download the free chapters of Waiting for Autumn, you will also have the option of getting free e-books, music, meditations and more from our generous partners including:

DailyOM, Hay House, Debbie Ford, Judith Orloff, Joan Borysenko, Andrew Harvey, Jonathan Goldman, Peggy McColl, Deborah King, Care2, Ariane de Bonvoisin, True Divine Nature, SelfGrowth.com, Gaia Soulmates, Ideal Bite, Karim Hajee, Robin Mastro, Lissa Coffey, Robert Scheinfeld, Chip Cummings, Michael Tronn Cooper, Sharon Wilson, Earthdance, David Mathison, Joe Rubino, Caroline Sutherland, Ode, Nicolas Ortner, Spencer Sherman, Heather Picken, Denise Cassino, Elizabeth Grant, June Soyka Cook, Jennifer Louden, Christopher James Dilts, Anna Maria Prezio, Anita Pathik Law, Marc Lerner, Steve Sisgold, Tom Murasso, Jim Donovan, Dr. Susan Campbell, Cindy Ashton, Barry Maher, Tony Indomenico, Dudley Evenson, Sequoia Records, Sandra Anne Taylor, Tal Shai, Chriss Barr, Gina Mollicone-Long, Yoga Universe, Christina Marino, Serenity Records, Lauren Mackler, Chris Cade, Kris Steinnes, Margie Warrell, Jackie Lapin, Max Highstein, Marcia Breitenbach, Bill King, Hueina Su, Anat Baniel, Dr. Barnet Meltzer, Victoria Moran, Yee Shun Jian, Ruth Hegarty, Michelle Bersell, Sally Shields, Kiernan Antares, The Love Guru Blaire, Terri Marie, Diane Brandon, Hillary Harris, Brandon Klayman, John and Sharon Franklin, Dawn Allen, Health Coach Team, Danielle Gibbons, Jon Gordon, Jeffrey Schoener, Saskia Roell, ReGina Norlinde.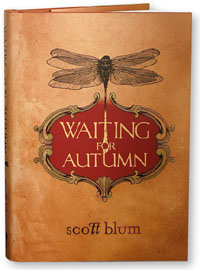 "A thrilling story, a deep metaphysical message, a breath of fresh air."



- Gay Hendricks, Ph.D., the author of Five Wishes and co-author of Conscious Loving
"A journey of personal and spiritual discovery that opens up our hearts and fills us with divine wisdom and inspiration."



- Debbie Ford, the author of The Dark Side of the Light Chasers and Why Good People Do Bad Things
"This is an enchanting book, written with grace, simplicity and wisdom. It should touch the spirits of anyone who comes to it."



- Andrew Harvey, the author of The Hope: A Guide to Sacred Activism